2019-2020 Graduate and Professional Program Catalog (Updated Spring 2020)
[ARCHIVED CATALOG]
2019-2020 Graduate and Professional Program Catalog (Updated Spring 2020)
---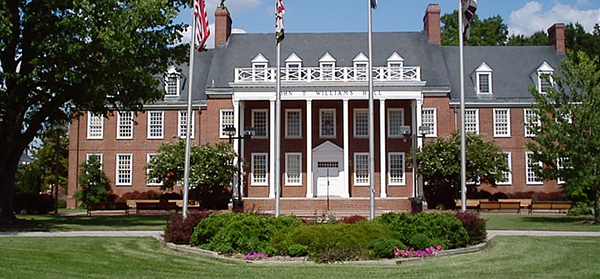 Disclaimer
The provisions of this publication are not to be regarded as an irrevocable contract between the student and the University of Maryland Eastern Shore. At the time of publication, every reasonable effort was made to attain factual accuracy in the material presented.
This Catalog is not intended to be a complete statement of all procedures, processes and regulations governing graduate or professional degree programs which may be covered in separate program and office manuals and handbooks.
The University of Maryland Eastern Shore reserves the right to make changes in fees, course offerings and general regulations and academic requirements without prior notice.
All effort has been made to ensure that the information in this Catalog is current and accurate. However, policies, procedures, fees, forms and other information are subject to change after publication.
For the most up‐to‐date information on course offerings, program requirements, fees and deadlines, please write, call, email or visit the website of the program or department to which you are applying.
UMES Graduate Studies Contact Information
School of Graduate Studies
University of Maryland Eastern Shore
Early Childhood Development Center
Princess Anne, Maryland 21853‐1299
Telephone: (410) 651‐6507
Fax: (410) 651‐7571
E‐mail: graduatestudies@umes.edu
URL website: www.umes.edu/grad
Date of Publication: Fall 2019
---