2023-2024 Undergraduate Catalog *As of 10/16/2023
2023-2024 Undergraduate Catalog *As of 10/16/2023
---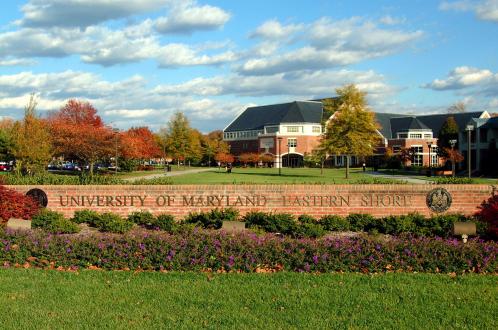 University of Maryland Eastern Shore
11868 Academic Oval
Princess Anne, MD 21853
Published by the Division of Academic Affairs
University of Maryland Eastern Shore is a constituent institution of the University System of Maryland.
Disclaimer
The provisions of this publication are not to be regarded as an irrevocable contract between the student and the University of Maryland Eastern Shore. At the time of the publication, every reasonable effort was made to attain factual accuracy in the material presented. The catalog is not intended to be a complete statement of procedures, processes and regulations governing undergraduate, graduate or professional degree programs which may be covered in separate program and office documents. The University of Maryland Eastern Shore reserves the right to make changes in fees, course offerings, and general regulations and academic requirements without prior notice. For the most up-to-date information on course offerings, program requirements and deadlines, please write, call or email the program or department.
Nondiscrimination Policy and Integration Statement
The University of Maryland Eastern Shore is committed to providing equal opportunity through its employment practices, educational programs, admissions and the many services it offers to the community. It is the policy of the University that no person shall be discriminated against on the basis of race, sex, color, religion, national origin or ancestry, age, marital status or handicap.
---